How to Stop Car Warranty Robocalls
"We have been trying to reach you about your car's warranty."
We have all gotten those types of annoying phone calls – called robocalls – recently. Robocalls are unsolicited, automated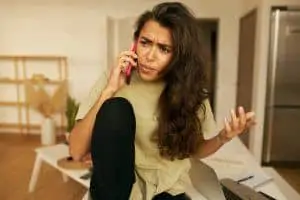 phone calls, usually with a prerecorded message. Telemarketing schemes with recorded messages are typically illegal unless you have specifically given the company permission to call you. The reason that you are getting more and more robocalls is that technology has made it easier and cheaper for these "robo marketers" to call from anywhere in the world. Companies that use this type of technology for their gain can also block their true identity and provide a fake phone number to their call recipients, making it hard for the average consumer to decide whether they are getting a phone call from someone that need to speak with versus a caller that wants to sell them something…or worse yet, someone trying to commit actual fraud.
For those of you who are worried about your waning or even expired auto manufacturer's coverage, you've probably listened to the recorded message, then ended up being prompted by fast talking sales types on why you need a third-party, extended warranty to cover needed – and often very expensive – repairs on your late model vehicle. If you're confused about these claims and offers, first know this: Extended warranty services are not a replacement for your car's auto insurance. Also, realize that you are 50 times more likely to experience a mechanical breakdown with your car than you are to get into an auto accident. You need both types of coverage.
If you are considering buying a used car that has under 140,000 miles and is a 2012 model or newer, get a free quote for one of our "extended car warranty solutions".
100% Online, 9 Coverage Options and No Robocalls!
If you purchased with a company that makes robocalls to find their extended coverage customers, unfortunately you might not have gotten a first rate warranty to protect your car from unexpected breakdowns. Not all mechanical breakdown warranty companies are the same. Some of the best extended breakdown coverage firms, like Olive.com®, do not robocall in search of their next customer.
Companies like olive.com® allow you to get a quote and even purchase extended coverage for your automobile via a 100% online interaction that you initiate. You can find the monthly plan you need – and can afford – in as little as 90 seconds or less. There are no robocall interruptions and no human interaction with a pushy sales person involved.
But, chances are that even if you have already purchased an extended warranty product, you'll still be receiving those awful robocalls. There are, however, several ways to stop these unwanted phone calls. Call blocking, caller ID, spam alerts and anonymous call rejection are just a few of the ways you can help eliminate phone calls from companies trying to sell you their products and services. We'll talk about various ways to stop these calls later in this article.
The FCC (Federal Communications Commission) and the FTC (Federal Trade Commission) has recently attempted to crack down on these irritating telemarketing attempts. Working alongside phone companies, The FCC ruled that phone service providers of both wireless and landlines, can attempt to block these unwanted phone calls before they even reach the customer. And, phone companies may implement this call blocking as a default, alongside opt-in tools that consumers can activate themselves.
There is also more good news on the robocall front; CNET.com reported that on June 30th, 2021 the fight against robocalls took a big step when all phone companies in the U.S. are now required to use this Stir/Shaken technology. (No – It's not a special James Bond thing!) Stir/Shaken is a new technology where phone companies like T-Mobile, AT&T, Verizon and Comcast can now verify all incoming calls coming through their networks. They are able to then block fake numbers before your phone ever rings.
You may have already noticed a reduced number of scam calls because of this new requirement. But you should also know that robocallers cycle through millions of phone numbers and many of these incoming telemarketing calls may have the same prefix as your phone number to try to trick you into answering the call. Additionally, you've probably also noticed that the same company may call you multiple times but the call comes in from a different number and your caller ID reports the call originating from a different area in the U.S. each time.
And, if you're wondering if answering a robocall or scammer's phone call makes you a bigger target…the answer is yes! The more you answer these calls the more calls you will get. The telemarketers will try again and again because they know there is someone at that number and that they are a potential customer/victim of their pitch. So now, more than ever, you need to be very aggressive about deterring and preventing these calls from interrupting your life.
As if this isn't enough, cyber security expert Veronica Miller tells us that your cell phone number can be used to steal your identity to take over the online accounts that you have. The Reader's Digest article 4 Things Hackers Can Do with Just Your Cell Phone Number, reports that current and previous addresses, financial information, your birth date, traffic violations, evictions, even a map of your neighborhood and what your home looks like can be ascertained from only a phone number. Read more here to find out more about what to do and how to protect yourself from the many different scams out there today:
https://www.rd.com/article/things-hackers-can-do-with-just-your-cell-phone-number/
There were nearly 26 billion scam calls in 2019 alone. In that same year, 58 billion robocalls were reported. And, we all know it seems to be getting worse. Below are some guidelines on how to try and prevent those unwanted phone calls, whether they are coming from malicious scammers, hackers or illegitimate companies trying to sell you something…because you won't be able to tell the difference!
And it's not just phone calls that can cause you problems from mere interruptions to full on malicious intent. The robocall detection company, Transaction Network Services (TNS) recently made a list to alert consumers of what to watch for in robotext scams. Here are some of the most common messages:
Promised to remove negative information from your credit report
Texts offering free cash or quick loans for large, specific amounts
Messages offering free health, beauty and weight loss products
Texts saying you won things like iPhones, computers, etc.
Messages claiming that the recipients driver license, credit card, or loan is being revoked
Get rich quick and be your own boss offers.
Scammers pretending to be calling for political or charity fundraisers
When you respond to a text message, even to say "stop", you could be in danger.
You let that spammer know that your number is legit. This is one place where "silence is golden." Simply delete the text from your phone without response.
Currently, the bigger issue is robocalling come in to your cell phone or home line. Here are some tips on what you can do to try and stop those calls.
How to Stop Robocalls on iPhone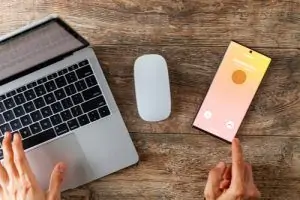 If you're wondering how to block robocalls and spam calls on your iPhone try this: open the phone app and tap Recents. Tap the Info icon (you should find it in the top right hand corner of the phone screen) next to the number you want to block. Tap Block this Caller > Block Contact. That number is now blocked and you should not get calls from that number any longer. It should solve the issue of calls coming in from companies that do not employ the "multiple numbers" tactics.
PCMagazine goes on further to say, "with iOS13 or higher installed on your iPhone, you can take a more effective but drastic measure to clamp down on spam calls. The Silence Unknown Callers feature automatically silences all calls from unknown numbers. Each call is sent to voicemail and appears on your Recents list so that you can see and return the call if it's legitimate. To enable this, go to Settings > Phone. Turn on the switch for Silence Unknown Callers."
How to Stop Robocalls on Android
If you are looking for how to block calls from an Android cell phone, it may not be that straightforward. Since there are so many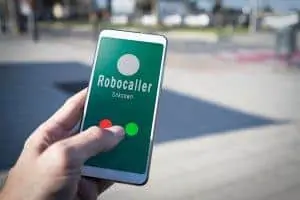 different Android devices out there, finding out how to block robocalls on an android phone might take a little more research on your part. Some Android devices do allow you to block all unknown callers, but unfortunately the process on how to accomplish this varies among different devices. Generally you will open the phone app, long press / tap and hold the number you want to block and then hit Report Spam.
If that doesn't work, most Android phones will have you open the phone app and go to the Settings menu. Here you may find an option for blocking numbers and you will then need to simply turn this feature on. You should also be able to manually add phone numbers that you want blocked.
Additionally you might try dialing #662# to turn on the Scam Block on your phone, if it has that feature. You could also install an app like Scam Shield into your phone from your phone's app store. With apps like Scam Shield, you will get full caller ID, scam blocking that is activated prior to your phone ever ringing and also the option to mark certain phone numbers as "favorites" so that they do ring your phone when called, even if they are from a company that telemarkets.
Robocalling has become a big business, so it's normal that services that can help you block those calls are springing up in all shapes, sizes and costs. These call protecting features are different with varying service providers, so you might want to check with your phone service carrier first to see what they are doing and what they can do to specifically help you, before you spend money on subscribing to new technologies and apps to help with this ever-growing problem.
Take for example: companies like AT&T offer different individually-instigated blocking services for their customer's convenience. The AT&T basic Call Protect package is available for subscribers. This service is free to both new and existing customers. The Plus Version of Call Protect has an enhanced Caller ID feature and offers a Reverse Number Lookup that can be purchased for a small monthly fee.
How to Stop Robocalls on a Landline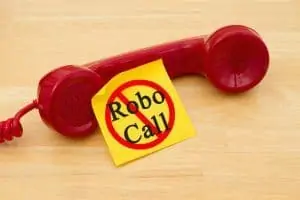 If you want to block robocalls to your landline, you might try registering your landline number with the national Do Not Call list. To register, you can simply call 1-888-382-1222 (for voice) or 1-866-290-4236 (for TTY). You can also register at donnotcall.gov.
You may have as many personal phone numbers on this list as you need, including your wireless number.
The national Do Not Call list was designed to stop sales calls from valid companies. Legitimate telemarketers – like some extended car warranty companies – are advised to check this registry list for numbers that do not want to be offered their products or services through telemarketing. But be advised, the Registry cannot stop calls from scammers who simply ignore this listing.
When you register your phone number on this list, you will have to call from the phone you are registering. There is no cost for this service.
Additionally, political campaign calls and text messages are exempt from the Do Not Call listing, so you will not be able to block these types of calls utilizing the DO Not Call registry method. Unlike mobile phones that require consent to market to their number, robocalls to landlines require no prior content Sellers who have a prior established relationship with the consumer are considered to have prior consent.
Phone solicitors are prompted to search the registry for listings at least once every 31 days and to drop those numbers from their call lists. A telemarketer who ignores the Do Not Call registry can be fined up to $16,000. To file a complaint against a company that has ignored your phone's registry on the Do Not Call list you might first try complaining directly to the company that continues to call you. If that doesn't work, you need to have the date of the unwanted call, the phone number that the call came in from, and the company's name. You then need to call 1-888-382-1222 with that information. You can file a complaint about robocalls and recorded messages utilizing this same number, but you'll need the same information.
You can also report robocalls to ftc.gov or by calling 1-877-FTC-HELP.
How to Block Robocalls on AT&T
If you press *61 on your AT&T phone, you can block up to 100 unwanted numbers. To block any number you simple push *61 directly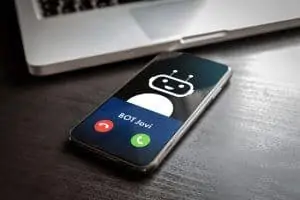 after the unwanted call comes in. This blocking service does not cost AT&T customers extra.
Additionally, in 2019 AT&T began automatically blocking calls suspected to be fraud automatically for millions of their wireless customers. They were ahead of the game as this service is not required by all carriers. These calls, identified automatically as "spam risk" are blocked through the AT&T network and there is no additional charge from AT&T for this service.
*67 is a per-call number blocking service offered by AT&T. This service allows you to block the number you are calling from on a per-call basis. In other words, your phone number will not appear on the call recipient's caller identification unit. There is no fee for this option and to activate it, you simply push *67 when you first hear the dial tone.
This helps you when you are calling companies that utilize telemarketing to not be able to get your phone number when you place an incoming call to them.
Call blocking, also known as call screening, is a feature that allows you to block calls coming from your local calling area. You can block up to 10 numbers using this service. To activate, press *60. You will then be prompted to press 3 to turn on the feature. To turn this service off: Press *80.
Some shady companies have found ways to get around being identified by customers who do not want continued sales calls by seemingly deleting the number they are calling from. Folks who use AT&T home lines have the option of "anonymous call rejection." This service actually intercepts calls from those who have used their caller ID blocking feature that prevents their name and phone number from appearing when they make a call.
This feature can be activated, if you are an AT&T phone customer. By picking up the anonymous call and then dialing *77.
Callers will hear a message that tells them to hang up then unblock their anonymous delivery, and then try their call again. Your phone will not ring unless the caller removes this type of phone number blocking feature.
To turn off anonymous call rejection feature, pick up the phone and press *87.
AT&T Customer report also offers these tips on their anonymous call rejection feature:
Anonymous Call Rejection stays on until you turn it off.
Calls coming in from a private number on your Personalized Ring or Selective
Call Forwarding list, will be accepted.
Anonymous Call Rejection does not intercept calls that display as Unknown or Out-of-Area on the Caller ID. These designations usually mean that the call originated in an area in which Caller ID is not available.
Anonymous Call Rejection does not block Operator Assisted incoming calls.
Caller ID is required in some areas.
How to Block Robocalls on Verizon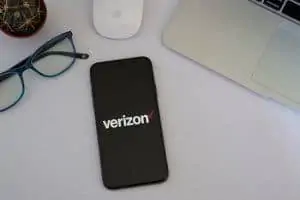 Verizon Wireless is attempting to help their customers with unwanted robocalls by automatically blocking calls from telephone numbers which are fake or on a DNO (Do Not Originate) list. Calls from unregistered numbers or on the DNO list are terminated in the Verizon network and never even reach your cell phone. It is good to note that these blocked calls will also not be directed to your voicemail.
Additionally, Verizon offers similar individual services for their customers to block calls and provides this handy list for their subscribers. You can use these "quick dial" numbers to turn features off and on from your Verizon phone:
Anonymous call rejection and anonymous call blocking:
To activate *77 – To deactivate *87
Call return:
To activate *69 – To deactivate *89
Call block:
To activate *60 – To deactivate *80
Call trace:
To activate *57
Per line blocking – selective:
To activate *67 and hang up – To deactivate *82
Verizon Fios Digital Voice Customers can also register with a free service called Nomorobo. This is a third party group that has identified known robocallers and for these Verizon customers, when a call originates from these telemarketers, your Verizon phone will not ring. You need to note that this service is not provided to Verizon's traditional voice customers.
How to Block Robocalls With Fios Digital Voice
If you are a Fios Digital Voice customer, to sign up for this service, you need to go to nomorobo.com to register. You will set up your account with a link that will be provided to your email address. Log into the Phone Management Portal, click Activate, read and accept the Acknowledgment and then return to the nomorobo.com website to complete your registration.
How to Block Robocalls With T-Mobile, Sprint and Other Carriers
If you would like to permanently block a number that keeps calling your cell phone and you don't use any of the carriers we have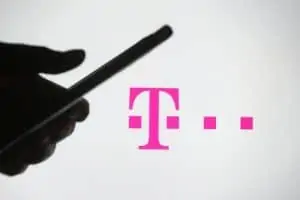 talked about previous, you can still try this:
Open the Phone app.
Tap the Menu icon (three dots) in the top right corner.
Tap Settings.
Tap Block numbers.
Enter a number.
Tap Done.
Additionally, and as we briefly mentioned before, there are free, or nearly free, robocall blockers on the market today. If you'd like to learn more about what they can offer, research apps like Hiya Caller ID and Block, Mr Number and Privacy Star.
Some of the reported best robocall killers to considered include: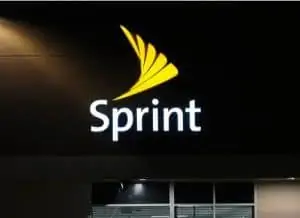 For AT&T users – Call Protect
For Verizon users – Call Filter
For T Mobile Users – Scam Shield
Best 3rd party blocker – Hiya
Additionally – the best robocall blocker to protect your identity is considered YouMail.
How to Stop Spam Texts on an iPhone?
To block spam texts on your iPhone follow these steps: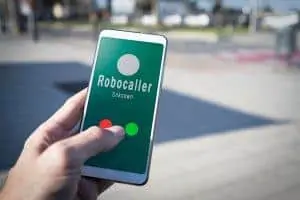 Open the text.
Tap the arrow next to the contact number that's found at the top of the screen
Tap the gray "Info" button.
Tap blue "Info" button.
Scroll down and tap "Block this Caller."
How to block spam text on an Android phone?
To block spam messages on an Android phone devise follow these steps: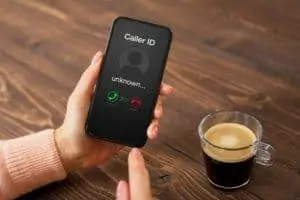 Open the text.
Tap the three-dot menu in the upper right of the screen.
Tap "Details."
Tap on "Block Contact."
Some Android phones, including the Samsung Galaxy S20, have an easier process to block unwanted texts. All you need to do is tap on the three-dot menu at the top of your cell phone screen and then just click on "Block."
You can report spam text messages if you use At&T, Verizon Wireless or T-Mobile by sending a message to SPAM (7726). You will be asked for the number the text came from. It won't stop the spam texts from coming in but it will help everyone to identify spam text numbers being use.
If you receive a call from a number you don't know and there is silence on the other end of the line, it could be a call that's part of a scam to collect information and steal your identity. The FTC advises that if you get this type of robocall, hang up immediately. Read more about this type of robocall from a trusted security expert, Lifelock. Lifelock is a company that protects over 5 million members by monitoring for identity theft and threats, suspicious and illegal use of personal information and credit score changes.
Need another prompt to get this done now? You have probably received a call from a number you don't recognize that immediately hangs up. This is potentially a robocall verifying your number. This tactic is used to confirm that your number is live, active and that there is a real person there to answer the call.
A promise to protect you against unforeseen auto breakdown can't be made by any company, but the promise of the financial support needed to help you with the resulting expenses is what an extended vehicle warranty is designed to do. But remember, a promise is only as good as the company you get it from. Chose wisely. Look for companies that have a Better Business Rating (BBB) of "A" or above. Check the company's Standard & Poor listing. And, read their customer reviews.
Want to know even more about the company you'll be working with? Check on their community involvement and "cause" commitment policies and practices. Extended warranty companies like Olive.com® routinely give a portion of the their customer's monthly premiums to organizations that benefit worthy social or environmental causes.