Good question! Does one need Mechanical Breakdown Insurance? Insurance in general is a topic that can be confusing. There are many kinds of insurance offered, home, renters, auto, boat, motorcycle, pet and now Mechanical Breakdown Insurance (MBI)? We understand it can all be a bit overwhelming. Let's explore MBI in detail to see if we can help make it a bit more of a clearer picture.
As most of you know, if you buy a new car, it will come with an Original Equipment Manufacturer's warranty. What exactly is covered? Also, when buying a new or used car, you may be offered an option to purchase an "extended warranty" or "mechanical breakdown insurance". Let's first understand the difference of the three.
Original Equipment Manufacturer (OEM)
An OEM or Warranty will be issued with the purchase of a new car. Each auto manufacturer has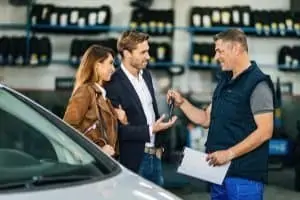 individual terms and conditions that apply to their new vehicle. Parts and labor are usually covered for an agreed upon time. To understand your individual brand vehicle's terms, see your local dealer or visit their website for warranty information. Most warranties guarantee that the new vehicle is free from defects in materials and workmanship. If they are deemed as defective, the OEM kicks in to repair the issue, most of the time. Pay attention to exclusions if any.
Extended Warranty
An extended warranty can also be called a service agreement, maintenance agreement or service contract. An extended warranty may be sold at the dealership when buying a new car or post purchase as an aftermarket offering. Extended warranties will cost extra and often paid up front or financed along with your vehicle. Like the other options, there are terms and conditions that spell out items covered and those excluded. Most extended warranties are offered for a set amount of years and usually applies to parts and labor. Important Note: Extended warranties, commonly referred to as service contracts, are not an insurance product.
Need help navigating breakdown coverage options for a used car?
What is Mechanical Breakdown Insurance?
MBI covers major failures that can occur during the ownership of your vehicle. These are failures that would be unrelated to an accident and often involve an unexpected breakdown or failure. Whether it is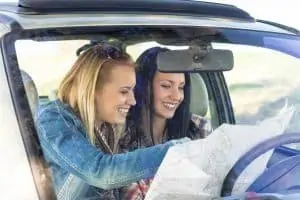 bad brakes, transmission issues or electrical system or any other major vehicle system malfunctions, MBI will cover the repairs and labor cost to get your car fixed. MBI does not cover damage caused by a driver or repair damage from an accident or wear and tear. Important Note: Due to the nature of MBI and it only being offered through an insurance company, it is regulated by the insurance industry for standards and claims.
MBI vs. Extended Warranty
Depending how long you plan to own/drive your car there are options to protect your vehicle from costly mechanical failures. MBI is usually less expensive and more flexible than extended warranties. Many times, warranties will ask you to take the vehicle to a mechanic or service provider within their network of service centers and often you will pay upfront to be later reimbursed after the vehicle is repaired. Most MBI plans will allow you to pay in monthly installments, pick your service center and will not ask you to pay and be reimbursed. Make sure to read the fine print on all options. Sometimes with extended warranties they will have a waiting period for coverage. 1,000 miles or 30 days is a typical waiting period to make sure you aren't buying the product after an issue occurs. Pre-existing conditions will be excluded.
Why Buy MBI?
Here are several reasons you may want to consider buying MBI coverage.
After reviewing the terms and conditions, you may find that an MBI will cover more parts and systems than even a dealer warranty.
Most MBI plans will cost less than an extended warranty at the dealership.
Most often you choose where you repair your vehicle.
Most MBI policies can be transferred to a new owner, if and when you sell your vehicle.
By purchasing an MBI policy, you do not have to pay a lump sum or worse, finance the warranty along with your auto loan.
Many times, an MBI is able to offer several plans types and deductibles to fit with any budget.
Some Things You Should Know
Here are several things you should know about MBI.
MBI does not cover routine maintenance or damage from a car accident.
MBI is handled like an insurance policy.
There are deductible offerings that usually range from $100 to $500.
Not all vehicles can be covered. Most often there is a mileage restriction and/or the age of the vehicle can determine coverage.
MBI is not Roadside Assistance.
Whether you buy MBI, you will still need basic car insurance. Coverage is required. The minimum requirements will vary from state to state.
Examples of Items Covered
MBI offers different plans or coverage levels, however, most policies as an example, covers the following.
Engine System
Drive Train
Transmission
Exhaust Systems
Steering System
Alternators, Manifolds, Pumps
A/C and Heating System
Examples of Items Not Covered
MBI offers different plans or coverage levels, make sure to do your research and review exclusions. However, most policies exclude the following.
Tune Ups
Routine Maintenance
Brake Pads
Spark Plugs
Tires
Filters
Wheel Balancing
The above items fall under service and routine maintenance. MBI is a policy offered to cover costly mechanical failures.
Should I Add MBI to a New Car Purchase?
If you are considering an extended warranty, then it does make sense for you to look into the coverage options of an MBI policy. Consider how long you expect to keep your car. Weigh the cost of the coverage against the cost on anticipated repairs. It may also make sense to do some research into common claims for repair for your model specifically. No matter how well built your vehicle is, unexpected problems are bound to arise. Not everything is covered by the manufacturer and again, the OEMs only cover certain items for a limited time.
It may also help to look up your individual car's repair reliability or the Consumer Report reviews that may help you determine the performance expectation of your exact vehicle. Nowadays, there is a good amount of data available to help you understand what problems or repairs you can expect for the future of your new vehicle. This might help you determine if it is worth spending the money on an extended warranty or mechanical breakdown insurance.
Important Questions to Ask Prior Purchasing a Plan.
Can I transfer the coverage to a new buyer?
What are my deductible options?
Do I have to finance, or can I pay month to month?
How easy is it to cancel?
Are there any mileage restrictions?
Am I covered nationwide?
What are the exclusions of coverage?
What is the claim process?
Make sure to fully understand "wear and tear" coverage.
A Final Note on Insurance
An important thing to remember is that all insurance products offer coverage to protect you from unexpected costs that can arise if and when you have to use the policy. Whether it is home or renters, pet or life insurance, the policy only pays out when needed. If you have enough money to pay for unexpected repairs to your vehicle on your own, then you can self-insure by not purchasing an extended warranty or mechanical breakdown insurance coverage. MBI will be there if you need it. For many, their vehicle is their lifeline. Although you may service your vehicle on the regular and keep it clean and neat, you can't predict what is going to happen under the hood of the car. Insurance in the end, is peace of mind.
Hopefully, the information above will help you in determining what is best for you in your individual situation. Make sure to inquire when you have questions to fully understand your options. A company with a good reputation will take the time to ensure total satisfaction, whatever the purchase.
Take your insurance coverage to the next level at go get olive.com®
Cover it. Olive® it
Stay in the (loop, circle, oval, pit) with these blog topics and more by connecting with us. Wherever you find yourself, know that olive® is with you, every mile, every day, every journey.